And I'm glad that for the most part it hasn't. A lot of the new content in the latest releases have stemmed as a response to the accessibility of raiding, with strikes being the driving force behind the design of the content. However, if this is a response to analytics, then what's being done is in my opinion, a bad way to push players in. As a whole raiding in this game is probably more accessible than it is in any other MMORPG out there on the market right now. It really boils down to the statement "how bad does the player want it", and it's been that way since raids were released. Now there seems to be a lot of hostility (that I've brought a lot of light to) from the community of players as a whole because the players have created a division between "casual" and "hardcore" and I myself have done so in the past admittedly joined in, but I recently changed my mind in looking at players as one or the other. The way I see it everyone in the game no matter how serious you play is a player, not a casual player, not a hardcore player, but just a player.
Raiding is not the factor that creates this division either, the reality is that players are not even trying at all to adjust, understand, or develop skill and then trying to enforce this weird thing everyone also cultivated called a skill cap as if it were some sort of domino effect on everyone. When looking at the behavior and mindset of everyone asking ANET to push out different difficulties for things, they don't see that what they're doing is actually degrading the quality of the fun that the game brings about. I wish I could explain in detail how this works, but it's hard to put the words together without actual experience, but from other's mistakes the game developers at ANET.
However the major contributor to the only game that has ever started the idea of raiding is in fact WoW, and it's greatest downfall became how Blizzard used analytics to create a for-profit experience as opposed to a for-fun game. From a business perspective being greedy and hostile to your audience for money (which is not what ANET is currently doing) is exactly what led to the downfall of many businesses and products. KFC did it to Colonel Sanders to reduce the cost of his original chicken formula, and now they use his face and belittle his memory as their trademark, now Popeyes dominates over fried chicken fast food, than KFC does. In the world of MMORPG Blizzard did the same thing to their beloved WoW and the creators were absolutely destroyed by what happened and even made their own accounts at how evil it was to make their game for profit.
They introduced multiple raiding difficulties expecting higher profits, which it did but not in the long run, and that led to the downfall of the game, raiders hated that because it reduced the quality of the incentive to even do raiding. Take this man named Harry that I knew from GameStop when I was 12. Harry at the time was 35 and loved wrath of the lich king and he had a static group for doing ICC. What happened is he did ICC on normal about 150 times. I'll let that sink in for a minute, 150 times! In essence Blizzard chose to spend more time and effort making the game easier as opposed to pushing out quality content to maximize their profits, and when they did this the number of raids in an expansion went from 25 to 5. What was a journey in which you traveled with your guild suddenly became less of a journey and more of a free-for-all for profits. When Harry's group finally said they were going to do heroic mode he was so fed up as naturally anyone would be, of doing this stupid raid again and just quit the game for good.
And this happened more and more down the line. Eventually in Mists of Pandaria expansion they introduced LFR which was a joke of a mode where you can just die and afk for each boss at will and come out with the kill no questions asked, and that ruined even more of the incentive to do raiding. Now imagine, in wow right now you have 4 difficulties of raiding, and you need a certain ilvl to progress. When you finally reach Mythic raiding you've already beaten normal and heroic twice, you have good gear, and realistically you could just do Mythic+ dungeons for armor or just raid on Mythic like a full time job. By the time you've reached Mythic raiding you're super exhausted from doing the raid as a whole and just leave the game. Mythic raiding as a whole is an expensive frustration-ride and is the actual real boss that you don't fight in LFR, normal, and heroic. This means you've been fighting fake bosses for the last two weeks only to fight the real one and wipe 50+ times for 1 kill. You also have to work your butt off to get the potions of unbridled fury. And Blizzard did this deliberately for profits to keep the player running on the hamster wheel and I will tell you that collectively, WoW is just not fun. Don't get me wrong the Raids are fun it's raiding that's not fun.
In contrast in Guild Wars 2 you get the real boss no questions asked and there is no line to cross to get into it other than being able to dodge roll out of orange circles and using the right builds. Knowing mechanics helps and so on. And you don't even need to look up guides that much, as guilds will go out of their way to train you if you're serious. In wow my first experience with LFR literally sucked out my soul from my body into a vortex, because here I thought I was going to get a challenge that I go through with friends I'll make in group finder and I barely pressed a button to kill the boss, I literally ran around like an idiot swinging my sword and the boss died like nothing in less than 5 minutes. At the end I asked, "That's it?" And literally just felt robbed out of fun.
I use raiding as an example because raiding as the community calls it is not a for profit game mode. But realistically speaking it could be any aspect of the game even WvW. If they start abusing the player for money more it just ruins the quality of the game. If anything, many raiders would agree that raids are incredibly accessible and that anyone and I mean anyone can have access to raiding, you just have too have a positive mental attitude and a willingness to succeed. There's no reason to slash off raiding simply because you can't do it, and then mask off the negativity as content you need ANET to monetize in order to do. Don't destroy the quality of something you have that you've never used in a product. If I have a product and this product has many different features that I never use, but could be of great value to me, it would be my fault for not reaping the benefits of the features not the designer of the product. Likewise like an instruction manual, the ANET guides for raiding on the wiki are pretty good, you don't need Snowcrows builds and all of that nonsense to be successful even though it's the norm (here's the guide from ANET https://wiki.guildwars2.com/wiki/Spirit_Vale ). I would add pictures personally but they spare you from that so you experience the fun not watch it.
Note that through cause and effect, ANET makes the game easy because some stupid numbers are telling them to, then players who play everything easy will dominate the game. That actually reduces the quality of your MMORPG. Skins and visuals would effectively be the only good thing about the game, and that will wear off quickly it's why so much of the initial launch population left, literally no investment in anything fun, and everyone was just grinding for that shiny skin. And that alone is unorthodox and really mundane. You'd see the Aerodome empty and no real reason of doing raids to begin with as a group just solo it. Just do the raid solo...the most paradoxical statement on the planet.
While I use WoW as an example a video Asmongold (the most popular WoW Twitch streamer) reacted to a Game Dev of the original Vanilla WoW's comments who explains exactly what I mean: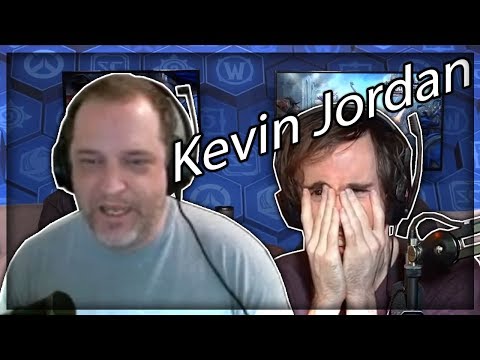 Profits does not mean fun it simply means profits. It's as Kevin Jordan calls it:
"Analytics defining fun you know, you don't sound like a game designer you sound like a ... computer, that's trying to evolve into a sentient AI that's trying to determine an emotional quality based on data."
As I've mentioned earlier, the only thing gating players from raiding is literally a mindset, and nothing else. Anything in this game that's gated by anything whether it be getting a legendary or anything in particular, is all only gated in the mindset of the player. Quite literally I saw a post from someone who decided to take that leap and actually push himself to have fun raiding! That felt so amazing to read about his account only proves that it's just the mindset. With that being said, I hope ANET doesn't use analytics to say what's fun. Nobody told Nintendo how to make Super Mario fun, Super Mario is fun because it is challenging!