I'm talking about: https://wiki.guildwars2.com/wiki/Corrosive_Poison_Cloud
This has been an issue for awhile, but it's more apparent when you're playing projectile heavy builds. Corrosive poison cloud has almost no visible animation in grass, on points, or mixed in with other visual clutter, see video: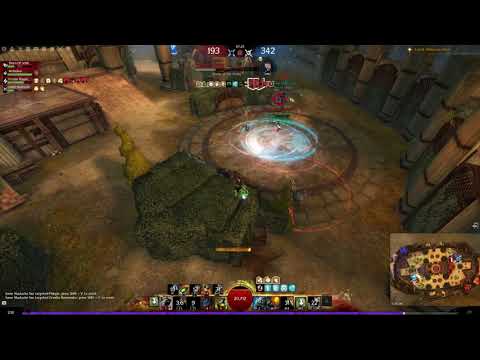 Against builds like core condi engineer, which has grenades and pistol as its damage sources (both projectile), it provides essentially 100% damage immunity for 8 seconds, every 20 seconds if traited.
Not being able to tell when to start/stop using important projectile abilities is one thing, the uptime is another. Fix both.
In order to ensure our forums are pleasant and safe for all forum members, we expect all contributors to be respectful of one another. Posts that are rude towards or attack another member, single out a player for ridicule, or that accuse someone of inappropriate behavior will be removed.