Equinox Solstice [TIME]
SG-Based International PvE Guild
Revised: September 2020

[TIME] was created on 18-Feb-2013, reformed from Kairos [kI] which Guild Leader is inactive. The founders of [TIME] chose to reform instead of joining other sg-based guilds available at that time because those guilds don't seem to be promising. True enough, all but a few are dead while remaining ones are far from their former glory. Also founders wanted a guild with a rep rule, to recruit dedicated members willing to be part of a community. In January 2020, supreme leader Night retired. Since then, a council of the main officers keeps the guild going.
From September 2020 on, [TIME] changed to become a small guild made of members contributing actively to guild life only.

We're small (150), cover SEA timezone and are active in PvE only. The community is international and guild language is English.
Scheduled Guild Activities

Our weekly schedule proposes one activity per day (raid, guild mission, fractals, strike missions). There are also additional calls aside of schedule for all activities (meta, dungeons, home farm, ...). Call for help in guild chat (whole PvE content) will be answered as far as possible.


WvW is possible with our ally guilds on server Henge of Denravi (WHAT, CC and AIR). They cover every day of the week. Sporadically, TIME is tagging too but not as a schedule activity.

We have weekly experienced runs and trainings. Scheduled is fixed. Detailed information about daily session is provided in discord (text sections) and we call half an hour before start in guild chat too.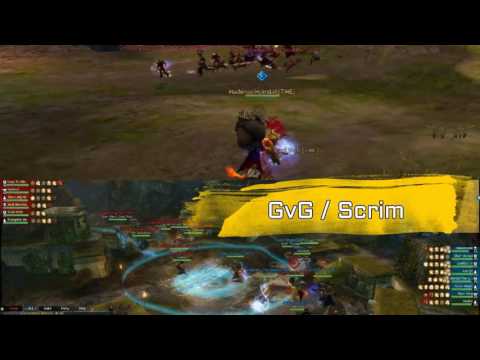 Guild Hall - Windswept Haven
We claimed the latest guild hall, Windswept Haven, maxed. Decoration changes according to seasons and festivals.


1. No paid services
This is a community guild. Officers and leading roles are run voluntarily. There is no payement. It needs dedication and commitment.
2. Multi cultures & religions community
We span across countries and regions, thus we have different religions and cultures. There are jokes or slang that may deem acceptable to yourself and people immediately around you but it may not be said the same for other people from other places. Note: We do joke borderline at time and it can happen that we engage in non-extreme sex talks from time to time.
3. Communication
What is a community guild without communications? We like chatty people, be it on discord or guild chats. It's what helps create a community.
4. Strict enforcement on certain rules
The guild take a very serious stand on unwanted behaviors that will lead to negative growth of the guild, be it in activities or guild's growth. A community guild isn't built easily while it can be destroyed very easily. Also, we have too many times found people joining our guild only to rip our rosters to benefit their other guilds, at the expenses of our guild.
90% of your gaming time has to be representing [TIME]. It was one of the cornerstones when building the guild. We are a community with dedicated members. This also helps to have reliable core teams for activities needing commitment, like raids.
We're a team of older officers reunited into a council. We're supported by a team of "organizers" responsible for the activities. We're also supported by all guild members, expected to be proactive in guild life.
We're now a small guild, relying on pro-activity and dedication of all members. Possibility to join depends on how full we are.

Guild requirements are:
- 90% representation (all chars, all activities).
- Use of discord: forum (text sections) & voice channels.
- Participation in guild activities (once a week at least).
- No inactivity period longer than 2 weeks (except sickness, life events, ...).
If you're interested, please send a mail in game or whisper (if online) to: Dreamy Lu.3865. Please do NOT message in this forum, as we don't check it on a daily basis.
Leading Team of Equinox Solstice [TIME] / Singapore-Based International PvX Guild
WvW server: Henge of Denravi

Contact: Dreamy Lu.3865