/////////////////////////////////////////////////////////////////////////////////////////////////////////////////////////////
TL;DR: If not to remove cooldown completely on instrument notes, like the GW2 musician community has long wished for, then make the cooldown 'local' and not 'global' (as explained in my initial comments below).
That would still combat some of the 'annoyance' factor players have argued in the past, meaning those particular low, mid, or high notes can only be pressed a certain number of times themselves until they go on cooldown, and even at that point, the instruments are still not be 100% unlocked. Other than no accidentals, that solution, in conjunction with setting everyone's 'Player Instrument Volume' to 2-5% (to combat the 'annoyance' factor) will solve 90% of the problem with the in-game instruments.
We are NOT asking you, Anet, to unlock the instruments to such degree where thousands of notes can be played per second in the event someone decided to use such a script to troll, to annoy other players, or to possibly crash an entire Map.
As exampled for someone in the comments, I cannot even play the chords to something simple as Cowboy Bebop - Piano Bar without cooldowns kicking in, or in another part of that track, I cannot quickly alternate between two different single notes on two different octaves repeatedly for a short time (at 1:04 or at 2:27) without cooldowns kicking in.
I translated the entire track for the in-game Harp, yet I cannot play certain parts of it. The cooldowns on notes are clearly too strict.
Here, take a listen to the tempo in certain parts I would like Anet to let us play at without such strict cooldowns: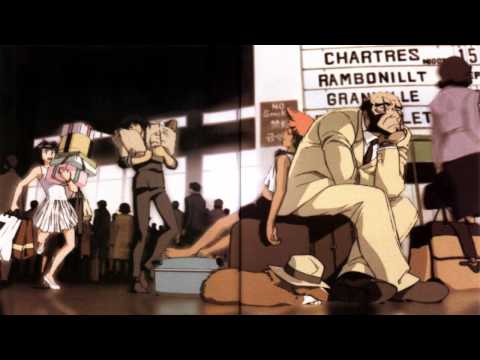 /////////////////////////////////////////////////////////////////////////////////////////////////////////////////////////////
My initial comments:
Why is the cooldown on every Major note on every instrument 'global'? To use the Harp as an example, if any of the lowest Major notes: C D E F G A B C on the first octave go on cooldown, so do any of the C D E F G A B C Major notes on the second and third octaves, meaning each note does not have its own cooldown. The cooldown is shared 'globally'.
Note: The Harp, Lute, and Bass start at C Major from lowest to highest. Every other instrument starts at E Major from lowest to highest, except the Choir Bell that starts/ends at D Major.
That is the silliest limitation. No cooldown on Skills is OP; no cooldown on instrument notes is not. The above stated scenario is like using Skill 1 on a Greatsword that then goes on cooldown, only to weapon swap and find Skill 1 on your Sword is also on cooldown.
The reason I compare weapon swapping between two different weapons to octave changing between different octaves on any of the in-game instruments is because octave changing is really no different than weapon swapping. Weapon swapping gives you access to different skills; octave changing gives you access to different notes.
Even if the Cooldown limitation is intended to prevent annoying other players (the only argument I can think of to not fix this issue), then turn off all players' 'Player instrument Volume' by default in the Sound Options, that or put the volume at 2 or 5% by default for every player (audible just enough to hear the instruments play, and to hear them working).
It is obvious the cooldown limitation was purposely implemented since different instruments have worse cooldowns than others. The game itself is not limiting us; it is you, the devs (those who were in charge of coding the instruments), who limited our capabilities. Other than the possible aforementioned argument, why?
It is bad enough we do not have access to Sharps and Flats, and most of us in the GW2 musician community can get around those by transposing music and/or utilizing clever music theory tricks, but for the love of music, please remove 'global' cooldown on instrument notes. 'Localize' the cooldowns.
Had you not put such strict limitations on the instruments in the first place, I guarantee instrument sales would have went very well. People globally love music. That is a fact. And even if you lessened the limitation on the instruments now, I still guarantee more instruments will sell, and the whole GW2 musician community will thank you for it.
P.S. For those of you who do not think this is a big deal, let me introduce you to GW2's largest musician community filled with thousands (not hundreds) of compositions: The only reason why our complaints have died down because our many complains about the in-game instruments met with blind eyes. I, however, will not give up. I have single-handedly tabbed 250+ compositions under username, Valdrimari, and I take music seriously. It is what I play in-game; it is what I play in real life.
I joined the music site because players in-game questioned my playing, despite my change-ups, tempo change, etc. so I figured why not? It does me no good keeping all my tab to myself, anyway, when I can share them with the GW2 community.
Thank you.