Keeping up with my tradition of trying to bundle new releases into one coherend thread, I thought the launch trailer that was released today will be a good indication on what to come.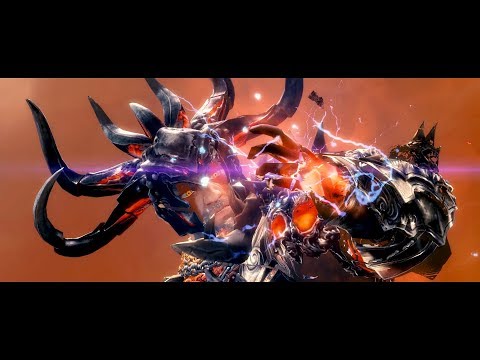 Even though this is no Living Story Episode, so the following discussion might be way to small in scope or narrow, as the release itself might lead to way more interesting developments, I believe there is still some merrit in discussing the trailer and our first steps in the new areas.
So, without further ado, let's see what the trailer does hold for us:
A voice similiar to Braham is talking to Kasmeer. Though Braham is said to make no appearance, so it might be the PC.
Braham, the maniac, is wandering through the desert
The trailer emphasizes the we against the god of war on several occasions
We see some amazing structures
Lot's of filler PCs fighting against random enemies. Some Anubis and Forged. We don't seem to see any new character
It seems our partner will be Rytlock, Kasmeer and Canach for this trip
We will look for something to fight a god in the desert
We will fight Balthazar in some way
Balthazar wants to absorb the elder dragons powers
Balthazar wants a very powerful weapon, most likely the one that could kill a god
Very interesting PC cinematics. Hopefully they aren't just trailer stuff.
Of course we have to gather allies
I think we see the bonepalace at 1:33
Balthazar proclaiming that the gods have abandoned this world
Balthazar is running away?
I have to say. It looks nice, however it had the uncomfortable problem of GW2 trailers of saying nothing with so many words. Balthazar seems pretty straight forward, even with the implications that he is running away from us at some point, like his own minions (first mission). He seems to be fighting cowardly, which might still imply that he isn't actually Balthazar in the end. At least I hope so. If not they hopefully have a good payoff, because so far i am only mildly interested after LS3.
The rest is filler and epic phrases. That could have really gone much better. Like showing off Joko, who will certainly make an appearance, or any other fraction we might recruit for our cause.
All we saw were enemies and random fights, as well as Balthazar doing his stuff. Aside from the mcguffin weapon we might find along the way, this trailer was rather tame. HoT did bring a lot more to the table.
Or maybe I just overlooked something.
Edit: With the release of PoF, I changed the title to be not misleading. We can gather all casual and simple feedback here