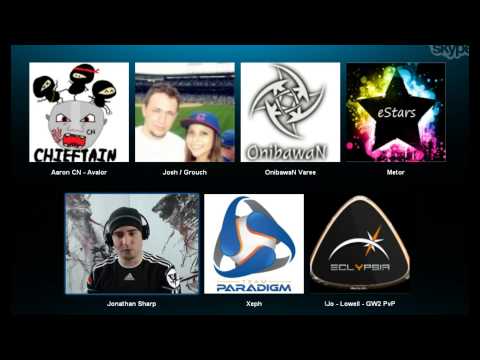 Note that all people in this video are not more here:
-Sharp left Anet 2-3 years ago
-@Xeph left because he became disillusioned with GW2, he left with a lengthy post on the older forum
-We all know @groucho
-@Lowell , editor and avid engi player also left GW2 some time ago
I specifically like the part where @Jonathan Sharp discuss the necessity of counterplay in game and how the "game" must avoid training wheel systems where new players are handed victories on a silver plate. It basically was a time when we still had balance principles and morals....now all we have is auto-mode spec with multiple safety nets that basically play themselves: new players start to use spec X and they become a sensation over night, no more need to learn what that or that profession does, no need to learn about anything else....outside your meta build rotation.
Your meta build has basically got not readily accessible weakness , not anymore like it was in the past...most people at any skill level can Rambo towards a point knowing that they won't die as easily as they instead should
For example :
warrior used to be weak to condis...they removed completely that weakness while maintaining all the strength
Mesmer used to be way less durable and their clones were prone to easy disposition
So much potential....