As I've already stated in this thread (https://en-forum.guildwars2.com/discussion/63342/im-getting-fed-up-with-seeing-other-classes-generating-20-stacks-of-might-without-having-to-combo#latest), I got tired of being beaten by other classes that don't have to sacrifice any tankiness to get damage because they can generate and maintain 15+ stacks of might without having to blast/leap finish within combo fields. I am tired of fighting Warriors who run at me with 25 stacks of might immediately upon entering combat. I'm tired of being beaten and made to feel unskilled by power necros maintaining 20 stacks of might without comboing. I'm tired of being beaten by tanky classes that also do more damage than me, a scholar profession wearing light armour.
I am a scholar class wearing light armour. I am ENTITLED to do more damage. I am the one who should be generating 25 stacks of might at the press of a button. Certainly NOT a Warrior.
I'm tired of being the only scholar profession that does no damage. I'm tired of being the only scholar profession with no builtin surivability. I'm tired of having to micromanage too many aspects of my class in order to perform on par with other classes that have lower cooldowns on their critical skills and much faster casting times. I'm tired of theorycrafting new builds all the time.
@Cellofrag.4057 discovered the Rune of Evasion build, but I had already theorycrafted it at least 6 months ago and had been using it and I discarded it because I needed more damage. I crafted Rune of Evasion long before Cellofrag discovered it. Anybody telling me that I haven't done my homework is wrong.
Elementalist is a worthless class. Let's stop being delusional. I'm learning thief. Elementalist has been trash for 5 years. Nothing is going to change. This video (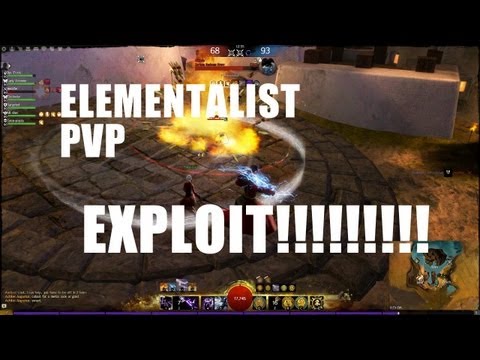 ) was made over 5 years ago, and Elementalist is still trash. They don't care. Stop feeling hope or thinking it's going to change. Elementalist is going to be the underclass forever.
I'm done being the loser, I want to win and I want to feel good and I want to have the experience of knowing that when I spent 50 minutes playing yesterday, at least 60-70% of that was at least spent winning. If I'm going to be wasting time on a video game, I should at least be winning in that time that I put into the game. What's the point in playing a video game if you're losing in real life and ALSO losing in the game too? That's just dumb. I'm not dumb.