We [Hate] Everything will be sponsoring this seasons WvW GvG NA Tournament. The Tournament will begin on the week of 02/24/2019. This year we are changing it up a bit, It will be 15 vs 15 double elimination style tournament. This year we will be hosting 16 Guilds, each Guild will have the opportunity to fight a minimum 2 GVG's. Buy in for each Guild will be 200g per guild entry, this is non refundable. Funds pot will be split between 1st 70%, 2nd 20%, and 3rd 10%. First Round matchups will be automated and will be posted a week before the tournament begins. Here is a sneak peak of some of the rule changes for this year:
Rules as Follows:
Participating Guilds need to record their GvG's for any issues during matchup disputes.
Anyone who gets caught cheating, that Guild will be automatically disqualified and barred from future Tournaments
Each GvG will be best of 7 consecutive rounds, there is no time limit. Semi-Finals and Finals will be best of 9.
There will be a max time limit of 3 minutes in between rounds.
Round is complete when driver calls "gg" or everyone has been defeated. No re-rez after full down.
You can only play in 1 guild during the entire duration of the tournament (if you get caught in another guild, you will be disqualified and guild may be subject to disqualification)
Any interference from outside sources, to include pre-buffing will deem that round voided, and that round will then start over
Each Guild will have a contact next to their name on the bracket, so when matchup posts you will know who to contact for the setup of the match
Each Participating Guild will require to whisper me end score and winner of GVG, "will be required"

Guilds will have 15 min from the day of matchup to arrive, if not you forfeit from the time of matchup or if both do a no call no show both will be disqualified from the Tournament.

In the event of absentees, a Guild may choose to participate or forfeit with the current available roster
If Guild Leaders choose Guild Hall to fight , NO MOUNTS
Pre-Buffing is not allowed prior to start time nor is stacking sigils, stacks must be cleared after rounds complete
**Refrain from "pin sniping" or "moaing" driver, that makes for a very bad match, admins discretion on penalties

All guilds must submit a guild roster before tournament start, once the tournament officially starts, all submitted rosters are permanent and cannot be edited. A player may be added to your roster after tournament start, as long as they are not already on any submitted rosters
IF YOU MISSED LAST YEARS TOURNAMENT CHECK OUT THE RECAP LINK BELOW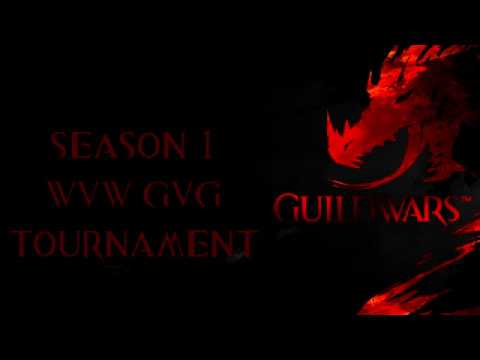 AND RETURNING TO STREAM IS ROY AND GREGOR. FOR ADMINS I HAVE BOOCH RETURNING BACK ALONG SIDE ROY!!!

AND AGAIN THIS YEAR, MIKE Z. WILL MAKE HIS APPEARANCE AGAIN TO SAY HI! And I am working on a special surprise before we kick off the GvG Tournament, stay tuned for updates!!!