Hey guys i'm Hashel, the album producer for the Pixel Mixers Community

We just released an album called "Try Hard & Tribulations" which is a tribute album to the SAB.
This album features the 24 tracks from the Super Adventure Box OST, originally composed by Maclaine Diemer, Lena Raine, Jeremy Soule, Joseph Clark & Keenan Sieg, re-arranged by 25 Pixel Mixers musicians.
The album is a little over 1 hour and 8 minutes of music and feature a great range of music styles, featuring: EDM, metal, classical, solo piano, country, fusion… and more.
And guess what? You can listen to the full album directly on Youtube!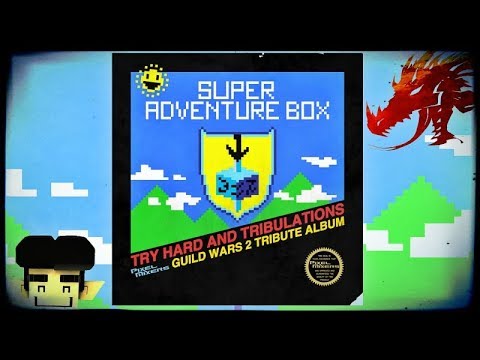 We sincerely hope you guys, GW2 fans or not, will enjoy this album
You can also read more about it here:
Or download it here (for free):
Let us know if you like, if you have some favorite tracks, and if you think it might be cool to do the same for GW1 and 2