Build:

PvP Variant:

Gameplay:
The relevant clips occur from: 00:00 to 02:56, and 07:58 to 09:53. If you have no interest in the staff DPS clips please skip them. I release these videos as semi-weekly compilations, usually with no preference for one single build.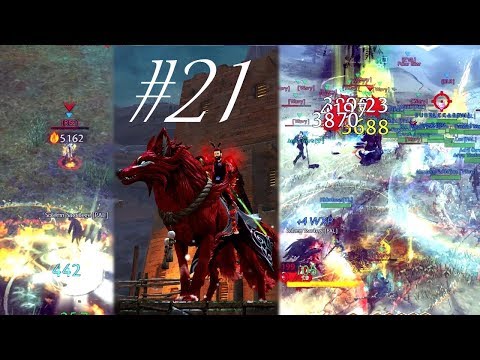 notes
- saffron bread is a nice option on this build
-attune to fire cleanses 2 condis, water 5 is a condi cleanse, swapping weapon cleanses every 9 seconds, have negative condi duration which also helps fight condi.
-your might is generated by getting hits off in fire, thus if you're good at cleaving with fire 1 autoattack you will be at an advantage. also important to get some autoattacks off because you burn with the 3rd consecutive hit in fire.
-use air 2 and air 4 when mobility is needed
-be aware you're more vulnerable to power damage than you are condi, although with your burst & evade potential, fighting power builds is usually not too hard
-remember attuning to earth will proc protection, your most valuable boon besides might. attuning to air is good sometimes if you can manage it because it will give you swiftness which shouldn't be underestimated, and also air/fire dual attack burns but its hard to hit so use it carefully.
-remember your elite skill gives you a temporarily 20% buffed condi burst potential, as well as -20% incoming power damage, +20% boon duration and +50% movement speed
-good burst opener is to hit your glyph + primordial stance while leaping with fire 2 and then fully attuning. sometimes you may also want to pop your elite as a fight begins, mostly for the -20% incoming damage to avoid their burst.
-don't rely on riptide, but make sure you use it every 12 seconds or so to keep heals up
-remember your primordial stance, twist of fate and elite will give you stability
Discussion:
STARTS AT 18:30. Note: some mature language. not a tutorial, just a discussion / outline of the build. Fire Weaver portion begins at 22:30, but if you're new to the build entirely, it will be best to start earlier at 18:30.

| Solemn [DoM][PAL][BOZ][shrd] |
| NSP (main) | Anvil Rock (alt)