Since the balance team doesn't seem to understand what's broken or how to fix it, here =D
Sand savant, https://wiki.guildwars2.com/wiki/Sand_Savant
Why this is broken
Increases your target cap from 3/6 to 5/10. That's a 60% increase in scourge's damage, barrier, corruption, and cleansing. 60% increase for the entire profession mechanic. That's why it's broken. It pushes out every other melee class because no other class has comparable output. Neither of the other two grandmaster traits have or ever will be taken because it's no competition. It's maybe a 10% damage increase to run Demonic lore if you don't get cleansed. Feed from corruption is a nothing trait. It's been two years, sand savant has remained the only choice for scourge grandmaster regardless of stat spread, it's that strong.
Video of how absurd sand savant is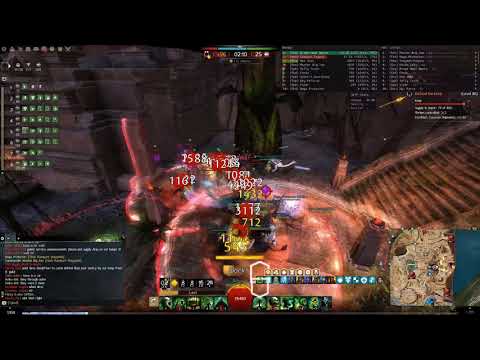 How to fix it
-Keep the radius increase and the target cap
-Sand savant now modifies manifest sand shade (which is the damaging part of each f skill activation) so that it heals instead of doing damage.
-200 base, keep the .666 healing power coefficient
-Increase manifest sand shade size to 240, keep the 3 target cap. 180 radius is far too clunky for a profession mechanic, if it stays that small it'll be almost impossible to land on moving targets.
What the results would be
-Scourge can now be a viable support elite spec in pve, pvp, and wvw. You know, like it was advertised to be
-Carpet bombing goes away, reducing load on the servers. Two birds, meet one stone
-Other melee classes become viable. Shakes up the meta after two years of pirate ship
---
Superior rune of Antitoxin, https://wiki.guildwars2.com/wiki/Superior_Rune_of_Antitoxin
Why this is broken
This doubles the cleansing output of any class using it, both personal and aoe cleanses. There's no ICD. This rune alone almost completely removes condition damage classes from the meta. For daredevil and mirage it gives 2 cleanses on every dodge instead of one, very strong in a 1vX setting. In large scale wvw, it makes tempests and scrappers nullify the condition output of an entire map queue. If the balance team thinks cleansing is too strong on scrapper (which it is) the issue is with this rune, not with purge gyro.
Video of how absurd Antitoxin runes are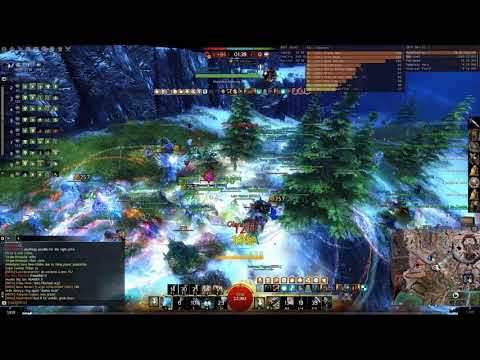 How to fix it
-5s or 10s ICD
-Change the bonus to something else, like cleanse a condition when using a leap finisher
What the results would be
-Solo players would be forced to add condition cleansing into their builds, reducing the number of other offensive or defensive CDs available to them
-We might see squads run condition builds again, increasing build variety
-Bunker comps would have to adjust and bring condition cleanses on other classes. Again, reducing the number of offensive or defensive CDs available to them
---
Thank you for finally addressing Coalescence of Ruin by both shaving the top end damage and making it visible, that's going to go a long way towards adjusting the stale meta. These are the other two changes that are needed!