What if I told you that one simple change in balance philosophy could save this game? ( TL;DR version at the bottom )
Many of us may have noticed through the years that half the time when people complain about balance, they are actually complaining more about cheese than what is seriously overpowered in an organized team. This happens in a lot of games when it comes to PvP. And you know what? When it comes to GW2, these people are right. Cheese in GW2 seems to reach increasing heights every balance patch, with classes being nerfed around the cheese rather than just...nerfing the cheese. When you nerf everything except the cheese, that just makes it so pretty soon all that is left is cheese. And when the game is cheese, the game dies.
For instance, here is a demonstration of how a build can be "balanced" but still very bad for the game: Think of a hypothetical elite specialization in the future, for humors sake we will call this specialization "Cheeselord". Upon selecting cheeselord as your spec, you lose access to all abilities except for a new skill called "Cheesedoken" and cannot move from your spawn, effectively turning the match into a 4v5 for your team. Cheesedoken has a 45 second cooldown, and upon activation randomly kills a player on the enemy team. Cheesedoken has no animation, infinite range, no cast time, and cannot be countered or avoided in any way- it just instantly places one player on the other team into a defeated state regardless of what they are doing.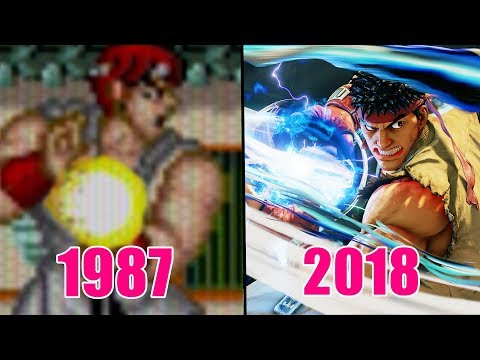 Technically, Cheeselord would likely sit as a mid tier build at best. But I guarantee players would complain up a storm if something like this was unironically implemented into the game. Why? Because people play GW2 to enjoy its combat system and mechanics. A braindead build that does nothing but get kills from a safezone is not actually playing the game, it is just farming and being bad. Pretty much the only people playing Cheeselord would be trolls, bots, or people looking to farm without investment. But the biggest reason for the complaints would be that dying to it would feel like losing to a cheater. The players who randomly dies to Cheesedoken did not make any mistake in order to receive the death, and there would be effectively zero difference between a legendary ranked Cheeselord vs a Bronze ranked one other than pure dumb luck.
Before I go any further, it's important to define cheese. Lots of people out there believe that cheese is subjective, or ask what cheese even is. It's very simple: Cheese is any game mechanic which allows players to ignore active counterplay. Furthermore, when it comes to GW2 cheese can be broken into 6 categories:
1. Godmode
The first and most easily identifiable type of cheese is godmode - or being immune to most damage while still having full access to the rest of your kit. This an inherently busted game mechanic in that it completely removes all interactivity for the other player for the duration of the godmode granting ability. The only viable counterplay to a build that is centered around chaining godmode skills together is to either out sustain with your own cheese or run away, neither of which are true counters. Path of Fire added a ton of this to the game: almost every class gets a barrier or block that can be used while casting other skills, and we even got a spec that turns every dodge into a godmode activation. It has gotten out of hand.
2. Unavoidable
This is when a skill cannot be reasonably avoided. Having too many abilities that are instant cast and have no animation completely negates a game designed around dodging and blocking animations. It instead forces the game into prediction, which is bad because it only works if people are playing predictably AKA spamming. Counterplay that is dependent on a player being bad is not true counterplay. Unblockable oneshot from stealth builds also fall under this problem. When builds have too much unavoidable damage, it takes away the entire watching for animations and intelligently dodging part of the game- replacing it with randomly dodging and randomly spamming skills until one lands.
3. Excessive Passive reliance
Passives by themselves aren't a huge problem, but when combined with any of the other problems on this list it creates a scenario where counterplay cannot reasonably occur because too much is hidden from the player. Example: Passive godmode/get out of jail free is notoriously hated by all both top and casual players alike. There are also a few passive unavoidable conditions where all your abilities randomly add cover conditions on the next attack that hits... not your next attack, the next one that hits meaning that even if avoided the passive will simply proc on the next hit. Such interactivity. Very skill based gameplay. Much wow.
4. Ridiculous CC immunity uptime.
Having some CC immunity is good to allow people to anticipate an incoming stun, especially from a zerg since without stunbreaks and anti-CC any large fight quickly degenerates into "Everyone poop on the stunned guy". The problem comes when you have skills that instantly give absurd amount of stability on demand, and on a very low cooldown to the point where a person can upkeep stability with 50%+ uptime. This enables a very uninteractive and mindless playstyle of "Pop stab, spam 12345 without fear of being interrupted". When a build can dump its entire skillbar while CC immune, that's not good for the game. Interrupts should be a viable counterplay to mindless spam, and being able to dump everything while CC immune negates this entirely while actively encouraging spammy gameplay.
5. Too much sustain / resets
Having so much sustain that you can just ignore what your opponent is doing creates a similar problem to Godmode. This is why bunker metas are so universally hated and was arguably the straw that broke the camels back for GW esports. When you have to 1v2 a build to kill it, it's way too easy to just infinitely cheese a point and holy hell does that amount to the most boring GG ever. Having a lot of stealth access creates a similar problem - there are many builds that can just stealth forever and never die. This actually is more of an issue in WvW than conquest, but it's important to mention as it has the similar problem in that it's impossible to kill 1v1 unless a serious mistake is made.
6. Win buttons
This is when a skill is able to just do everything at once. A good example for this would be Mirage sword ambush: Dodge, Mobility, damage, CC, leap finisher. Counterplay and decision making means very little in the face of abilities that just do everything. Why think about counterplay when you can just press a button that does it all?
It's also important to point out that a small amount of cheese is not necessarily bad. Some cheese is actually essential as it gives classes a niche to fill and also allows for new players to have easier access to PvP, as cheese builds tend to usually require less skill to play. The problems start to occur when a class has access to a spec that is centered around 3 or more of the above issues. You end up with a "Build Wars" scenario where spec matters in certain matchups 100x more than player competency.
Looking at all that makes up cheese, it can start to paint a picture that justifies certain balance changes that have been long overdue:
-Skills like Elixer U and Dolyak Stance should see a nerf. Holos and Soulbeast both are extremely spam happy specs to play due to their absurd CC immunity uptime. Every Holosmith and their mom and their moms mom and their moms moms mom does the same thing: Elixer U, Rifle CC, Spam forge skills, maybe add a photon wall if you care enough, did you win the fight? Yes- gg! No- Elixer S reset fight with healing turret. Every soulbeast uses Dolyak stance with passives to increase the stability to absurd duration +12 stacks or more and then just freecast. This is not skillful gameplay.
-Stop nerfing Mirage. Instead, slate it for a rework. The current design of condi mirage hits all 6 issues. Deals passive unavoidable damage from clones while spamming instant cast skills, rotating godmodes, ignoring CC due to being able to still use half their kit while CCed, sustaining for days, and riding the infinite horizon crutch to turn every dodge into combined godmode+win button, gaining free passive sustain for days. It's like the spec was intentionally designed to be as braindead to fight against as possible. Mirage doesn't need any more random nerfs it needs to be sent back to the drawing board.
-give better ways to deal with the PoF condi powercreep Since Path of fire release condis have seen a sort of passive-cover creep where nearly all skills automatically get 2-3 cover conditions added to it. A lot of these could see a nerf, but honestly it isn't too bad at least in WvW due to one simple change: Sigil of cleansing removing 3 condis. Consider bringing this version to PvP as PvP still has the problem of PoF powercreep without the counter. It's also the fairest way to fix the problem since every class has access to it.
-Firebrand has absurd amounts of sustain and has been almost mandatory in any organized team that wants to win because of it. Tons of passive blocks. Tons of stability. Boonspam for days. A good firebrand is unkillable and a pro firebrand makes himself +1 team member unkillable.
-Stealth works in GW2 in such a way that seriously bugs out depending on latency and often desyncs animations for 1/2 a second after revealing. You can even precast a ton of skills while stealthed and they will all hit before your model even renders on other players screens. Anets current model of fixing this problem is to add revealed on cast to certain skills - while this is a good fix that should be added to more heavy hitters, a better way would be to just add better counters to stealth. There are a lot of underpowered abilities in the game that are due for a buff, and just adding "Reveals nearby enemies 600 range" to a few utilities for every class would go a long way.
And these suggestions are just a small handful of what could be done. The cheese-creep in GW2 has gone on for long enough that it is pervasive throughout the game and exists in some form in every spec.
On a final note: Scourge is a good example of how removing cheese but leaving the skills strong can lead to the build remaining viable with fewer complaints. Release scourge was maximum cheese when shade skills had no animation and no windup time, people hated its guts as you would just randomly get instantly hit with 6+ condis. Now that shades and scourge F1s have warning symbols on them, they can be realistically twitch-dodged as players can actually see what the heck is hitting them. The result is that Scourge is still meta, but doesn't receive anywhere near 1/4th the hate it used to get. If this same logic was applied to other busted specs, the game would be in a much better state.
TL;DR: Anet please start considering counterplay and interactive gameplay into your balance decisions more often. The current trend of not doing so is putting the excellent combat system GW2 has to waste and making people quit the game.