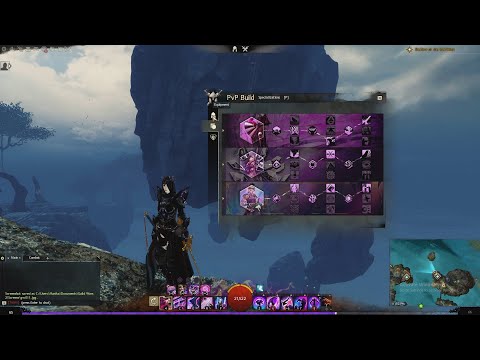 Hello, guys!
I know what you think: "power mirage, mantras, stealth and oneshots, what else there is to see", right?
Wrong.
Personally, I don't like the aesthetics of torch for power build (despite admitting, how effective in fact it is). Yet, being a little autistic, still I think of torch as of condi weapon. And I don't like condi that much (probably for no particular reason).
So, started looking for a weapon for the power build. Tried focus, pistol, off-hand sword. And, to my surprise, I found, that off-hand sword is not that bad of a weapon, as they say it is.
At least I could immediately say, that I absolutely enjoy the aesthetics. Having that "17th century duelling" touch and all

Illusionary Riposte seemed like an exceptional ability, with versatility of a daze, block, evade, a huge spike of damage and very short cooldown.
The Illusionary Swordsman, on the other hand, seemed clunky as kitten. Anything more mobile, than a chair could just simply walk away from it. Yet the damage (if everything hits) was absolutely superb.
So, I initially thought of stunning the target, so it couldn't avoid the swordsman. But mesmers don't have that much stuns. Especially now, after Confounding Suggestions was nerfed.
But then I remembered about the trait, called Chaotic Interruption. Which provides guaranteed Immobilize on interrupt. Without GCD. Which means, you can STACK IMMOB.
Which is a pretty big deal, after all: because roots in GW2 not only prevent you from moving, but also from dodging.
Which means, target in Immob can't avoid swordsman. Unless it blows some serious condi cleanse
Well, about that. There's one additional psychological factor, which I think might be important: Immobilize is a condi debuff. It doesn't have a distinct tell, like stun, for example. And people probably not considering it "dangerous", or expecting it to fall off soon. Because, REALLY, have you ever seen a root, lasting longer than 2 seconds? Especially FROM A MESMER, LOL?
Root is indeed a very short condition and people know that. And ignore it, not wasting a precious condi cleanse. And that's where they are wrong.
Well, check the video yourself and see why

For build explanation check THIS THREAD in mesmer's profession forum.