Hi, I'm AzuriteRabbit and I started making some Guild Wars 2 related videos.
Recently I made a video and I would like to discuss it.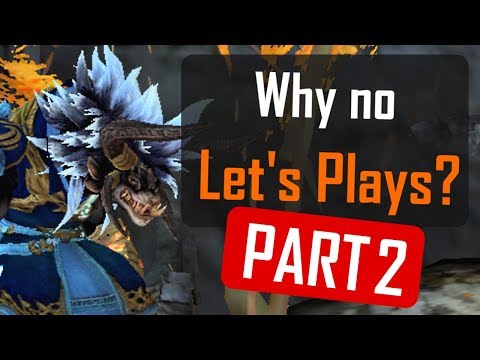 I would like to discuss about gaming content related to Guild Wars 2, which most of this content seems to be divided in:
1. Guild Wars 2 News Discussion
2. 1. PvP Duels
3. 2. WvW montages
4. 3. PvP builds
5. 4. PvP montages
6. 5. Raids Full
7. 6. Raid Solo
8. 7. Fractal Solo
9. 8. PvE Lets Plays
10. 9. Etc...
The viewer base seems to be in that order; as a PvE player myself, I feel that it is difficult to capture the attention of the viewers.
I noticed Guild Wars 2 has a low viewer base and I suspect it is due to the accessibility of the game.
Plus in PvE most content is easy and accessible which makes the players choose the game over watching it.
I tried to spice up things with memes and funny compilations, I am currently changing and branching the format of my videos.
I would like to know opinion on Guild Wars 2 YouTube Videos content and possibly discuss new formats to explore.