Tonight when raiding with my guild, one of the guild members is a streamer and captured this: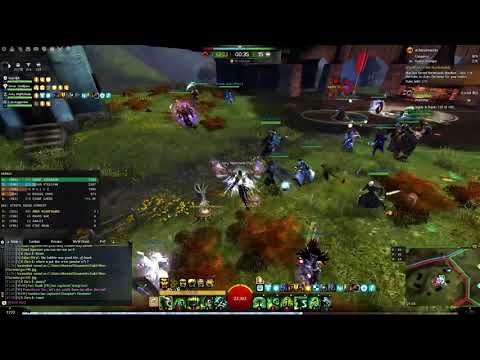 Preview:

I didn't make this video, Arkifinity streamed it and sent this part to me so i uploaded it to show you. The effect is on my character (Ravos Xar). He could see it, but i couldn't, and i don't think anyone else could either. So it's kind of a visual bug, but it stayed on me through teleports and deaths.
It looks awesome and please make this an infusion!!! It looks kinda like a mesmer effect of distortion or something, idk, very mesmery vibe to it, and it might have started because my character is a mesmer, so some skill might have caused it. But looks very cool and i would totally use it if that's an infusion!
Also, since it was on my character and Arkyfinity discovered it we get the infusion for free when it comes out, just mail it to us.
Please Anet! Make this an infusion!
Also, go follow Arkyfinity on Twitch, he made that video, i'm just reposting it.
Here's the video where the infusion thing happened.
Starts at 1:21:20, when my character comes out of the water and stays on me through the raid.

Fun!