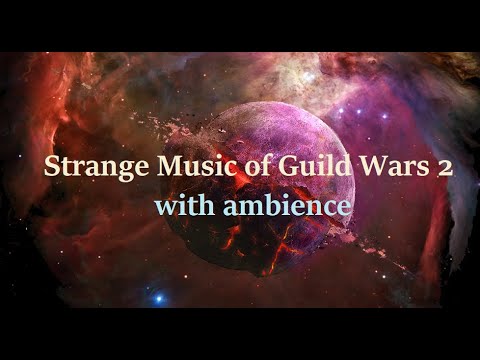 I thought I'd mix music and ambience together in an unique way, so I thought I'd experiment with the sound itself: how strange GW2's music can sound if we add ambience, letting it taking control over the music... slowly falling into those undescribable sounds, when you can't really pick leitmotives, the structure, unified melody.
It shows how music can translate sense out of chaos itself. - embodies it...
It's interesting to see in a lot of sci-fi/fantasy movies and series' soundtracks that music doesn't really try to embody that chaos into a coherent melody., in contrary - soundtracks don't really try to make the best orchestral arrangements, but they abandon that cohesion to capture the chaos as it is.
I hope you will enjoy listening to that small compilation.
Take care, guys
The oldest and strongest emotion of mankind is fear, and the oldest and strongest kind of fear is fear of the unknown.
H. P. Lovecraft