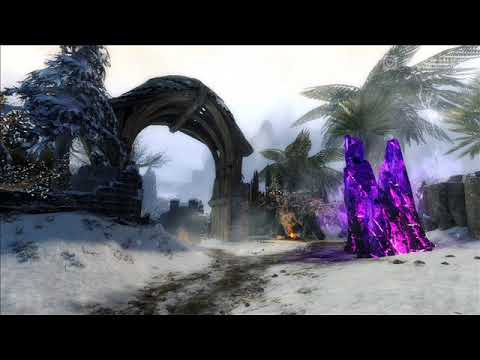 This is the Third version of "The Prophecy".
First one played just after Aurene's vision,
Second one played after we learned about Kralkatorrik's vision,
Third plays as if Kralkatorrik's vision became a reality.
This third version is much more victorious as if it would be playing after the final battle, then 'Aurene, Dragon Full of Light' finishes the whole music piece.
Those 2 visions were the prophecies of hope, hope as dangerous weapon, and hope as something beautiful - Kralkatorrik's hope was to dominate the world and the universe, which Aurene saw in her vision, and Aurene's hope is to love and give happiness to everyone, no matter if someone is a Shadow, or the Dragon slayer or a normal villager.
Aurene saw something what Kralkatorrik should have, Kralkatorrik saw something what Aurene should have.
Aurene will return, but as something else - the Pale Tree's herald? reshaped dragon? humanoid avatar of her? Who knows... But she will return in the next episode, her death was meaningful, and I can't wait to see disappointed posts that Aurene should have stayed dead, but it's just impossible to continue the story without Aurene as an integral part to begin creating a new balance.
We should all be prepared for Aurene to return, and understand that she simply has to return.
The writers made Aurene's death meaningful, and I think Glint's idea was to make Aurene something else, she had to meet the Death, so she can befriend with it, understand the nature of the world, it's cruel, but also beautiful. That's basically what GW2's story has been all about since the Personal Story, and that's why they simply have to tie up the Pale Tree into the final episode, but at this point anything is possible, there is no good answer.
the writers may as well change their story rhetorics and just empower the PC somehow so he can defeat and consume Kralk's powers.
But after listening to this music piece I'm much more assured that Aurene's return is imminent.
The oldest and strongest emotion of mankind is fear, and the oldest and strongest kind of fear is fear of the unknown.
H. P. Lovecraft