The team finally decided to read some of Swagger's threads, and upon filtering out a bunch of the verbose whining, we found some really incredible ideas to use! So, armed with this great feedback, our near future update aims to improve Druid Staff skills so they will be in a good spot for any game mode! But that's not all!!! This update will also focus on improving healing Druid gameplay patterns and mechanics (just like we recently improved gameplay patterns and mechanics for the Deadeye)!
AMAZING STAFF IMPROVEMENTS!
Staff 1- Added 1 burning condition to the 3rd attack tick. The low damage and low healing make adding conditions to this skill ok.
Staff 2- Added a few burning conditions and increased radius to 300. All effects hit 5 enemies and allies within the radius. The current 130 radius was not enough to support allies, so the increased radius will help. This change will also be a useful for helping to contribute to breaking up the tight zergs in wvw.
Staff 3- Added a short duration burning condition trail and burning condition aoe burst around the user at the end of the skill movement.
Staff 4- Made this a circular patch, like all those other aoe patches, and added bleeding. The current cone design was awful to use during movement based combat, so the aoe design allows this skill to be useful. This will also make the skill useful for zerg breaking and sieging structures in wvw.
Staff 5- Made this skill an aoe dome. The previous small rectangle design was kind of useless, so this change will allow players to support their team better during mass combat situations.
USEFUL CELESTIAL AVATAR!
This form is now designed to be dependable! It will no longer be clunky to heal with, or overly easy to interrupt and shut down! Celestial Avatar will now be a sturdier form that is also front line support capable in WvW!
CA Form- Provides natural stability to the Druid and pulses stability to 5 allies within a 360 radius. We know that players get tossed around like rag dolls in wvw zerg play, so this will be a much needed improvement.
AF Mechanics- CA is now a stance that is maintained until downed, killed or manually exited. Once downed, killed or exited, you have to build up Astral Force again to activate and reenter CA form.
CA 1- This skill now functions like the old Guardian staff 1. Wide 600 range "astral" cone attack (effects are now like attacks from those bloodstone fen spirits at the Justicar) that hit 5 enemies and heals up to 5 allies within the effect. Does NOT heal the caster, only allies. This will be great for kill credit too!
CA 2- Removed the reticle aiming function and made it a point blank aoe that pops a seed instantly. 360 radius. 5 targets PLUS the caster.
CA 3- Removed the reticle aiming function and made it a point blank aoe with the same 360 radius. 5 Allies healing MINUS the caster. 5 enemy target daze.
CA 4- 360 radius. 5 Allies healed PLUS the caster.
CA 5- Removed the root so players are not sitting ducks! Added a 5 player, MINUS the Druid, healing component that coincides with the pulses and final damage. Same 360 radius.
AWESOME NEW TRAIT!
Lingering Light has been reworked! It is now called "All weapons generate Astral Force". Selecting this trait allows the Druid to equally generate Astral Force while wielding ANY weapon! Enjoy!
SEEDS OF LIFE
These now pop instantly and have their radius increased to 360. 5 targets as normal.
ADDITIONAL NOTES FOR ANY SKEPTICS
The team took a ton of various gameplay factors into account before we planned on these changes. We know that trying to heal moving teammates with ground target skills wasn't really fun, or effective, and more akin to herding cats. We know the staff needed some major love. We know that gating heals so harshly created scenarios where you couldn't heal your team when needed. We know that every ranger spec wasn't needed, and in some cases kicked from organized wvw squads, and we were sad about that for you all. We know that facing off against an 80 player zerg had some complications due to all the knock backs, interrupts... and especially the major incoming AoE damage spam… As cited by our very awesome, and communicative, @Ben Phongluangtham.1065
@Ben Phongluangtham.1065 said:
We considered the nerfs for passives in WvW. But in the end we were really concerned that the reduced defenses would make large group fights a lot less fun. There are just too many AOEs being flung around.

I'd welcome more discussion though.
The mega AoE damage spam video for reference...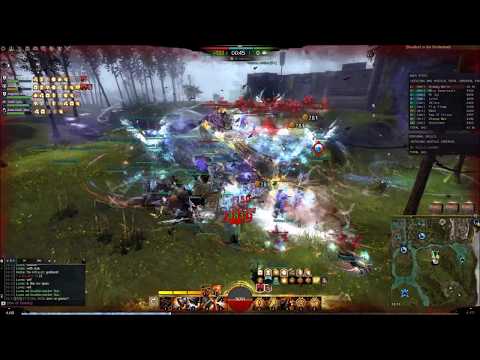 And we also wanted to get back to our envisioned design roots for the Druid, as mentioned by none other than the amazing dev, and father of the Druid, @Irenio CalmonHuang.2048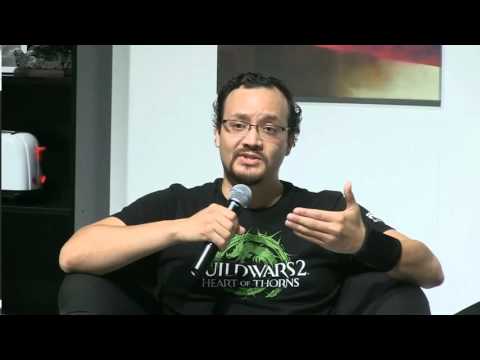 "Bringing heavy healing to GW2, unlike anything you have seen before. Strong support, very powerful in upcoming raids and WvW. Can sustain a zerg train of 20-30 players in WvW."
"Upcoming content will have stuff that you can't just dodge to survive."
"Berserk meta is going away"
...Enjoy your now fun, functional and fantastic new Druid! And sorry it took so long, but we were in extremely deep meditation about this subject and really wanted to make sure that our ranger players had the best Druiding experience ever! Thank you for your patience and support! We love you ppls! A lot!