Hey, I'm Cellofrag

« How I make My gold in GW2 « is my new Guide, a lot of people asked me to make it !
So here are my 10 tips I'm using to earn 200 gold each day. I hope it will help you


There is a detailed table of content in description, & subtitles if needed. 
Enjoy !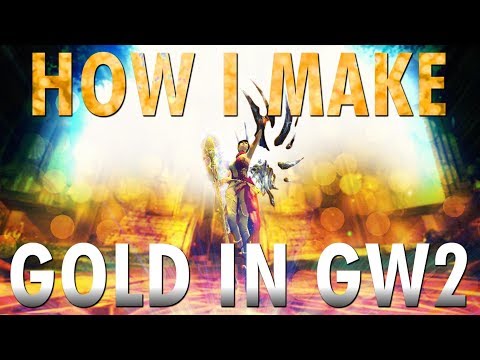 ---
UPDATE 9th DECEMBER.
/!/ NEW GUIDE /!/
---
You can make a lot of Gold in Guild Wars 2, even if you are lazy.
I created this Guide to help players to make Gold, sharing my daily routine.
For most of these tips, you don't need any gold at all, & you don't need any skill.
Some are available on Free To Play account, but most of them requires expansion.
This guide is very beginners friendly.

Subtitles are available on multiple languages, on YouTube Settings, so be sure to activate them.
(Available at the moment : English - French - Spanish - German - Dutch - Swedish - Italian, more coming soon)