Recently I embarked on a fairly epic journey back to Guild Wars 1, which I had in my youth played sporadically, but never made any real headway on. I wanted the Fellblade sword from the HoM rewards, and spent a week solely playing Guild Wars, to get 23/30 (which I achieved last night).
Returning to Guild Wars 2, I excitedly hustled to the Eye of the North to collect my spoils, and took a moment to ogle my new skin. Then, shortly afterward, a sad feeling came over me, as I realised that actually, I had been enjoying my time in the original Guild Wars far more than my time playing Guild Wars 2 (which I do still love).
There were a few things on my mind, as I thought about why...
The world, the lore, the atmosphere
One thing was that in Guild Wars 1, the world felt quite serious, and was in very good taste. In general, things "made sense", and everything felt in place, it made the world feel real and natural, even though the game is more dated. Guild Wars 2 on the other hand, feels more like a "Guild Wars 1 Theme Park with Gift Shop". In Guild Wars 1, you go to fight Abaddon in this nightmarish void, and in Guild Wars 2 he's a glider skin. It just feels "goofy" and hurts the atmosphere. Whereas Guild Wars 1 has this incredible sense of place. After going into GW2, I honestly just didn't really feel like I was in the same world (even taking into account the quarter of a millennium which had passed).
Creature design
A lot of the creatures and monsters in Guild Wars 1 are pretty freaky looking and very original. Going into the realm of torment was actually pretty scary, with all kinds of demons with peeled-back flesh kind of aesthetic, and the dark foreboding landscape. Perhaps it also helped that even trash mobs could be dangerous in large numbers. Also, when I met up with Palawa Joko and saw some of the truly creepy NPCs hanging out in his outpost, I was surprised how "Scooby-Doo" the current iteration feels. Overall, I preferred the darker creature design of GW1.
The struggle
The challenge, the distances traversed, the nearly-exhausting missions and challenges. Maybe it wasn't the best for casual play, but kitten it was cool being challenged like that. GW1 is a hardcore game. I travelled an HOUR of real time just to get some candles from Ascalon. It was strange and eerie crossing the Shiverpeaks, and seeing the land slowly transform into the burning darkness of seared Ascalon. Or when I attempted some end-game quests, I really felt like I was dealing with an entire army (White Mantle).
The music
It fit so well everywhere you went. Whether you were in Elona or Cantha. The sparse and strange music of Factions especially stood out: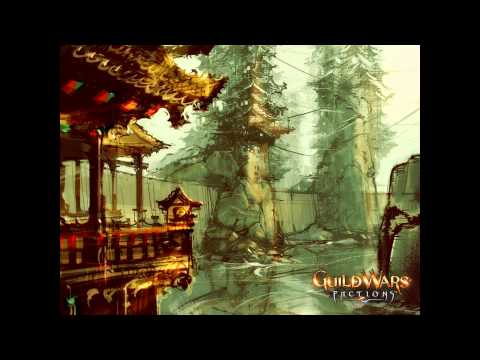 I did get similar feelings to this in Heart of Thorns, which had some really great and fitting music, so credit is due there.
There were other things I loved too, but I know these things wouldn't be applicable in GW2. Things such as strong class fantasy (because armor was tied to professions - I was a Ritualist and I looked and felt like it, was the strongest class immersion I have ever experienced). Obviously the incredible and superior skill system, and of course Heroes too.
I still love Guild Wars 2, but god kitten, replaying the original Guild Wars really puts things into perspective.