<><><><><><><><><><><><><><><><><><><>
As of 3/1/2019...
Major World Restructuring update posted on November 29th 2018
Major update for the future of the game posted on February 27th 2019
Ongoing Gemstore Request Thread posted on June 23rd 2017
By comparison…
Regular Balance Update Notes posted on February 27th 2019
Most players care more about professions, and their characters, than most other topics...
<><><><><><><><><><><><><><><><><><><>
"Guild Wars 2 is an online role-playing game with fast-paced action combat"
"Experience high-impact, fast-paced combat and choose from an arsenal of professions, weapons, and playstyles."
"create the heroic character you want to play."
"We're putting the fun back in fantasy combat—come join us on the battlefield!"
...My favorite game to play was City of Heroes. It was released on Apr 27, 2004. A year later Guild Wars was released on April 26, 2005.
I'm going to provide some videos showing some pvp combat so players can understand my attraction to City of Heroes compared to traditional fantasy mmo games during the time…
CoH PvP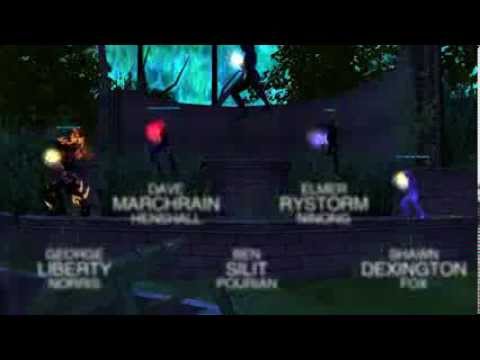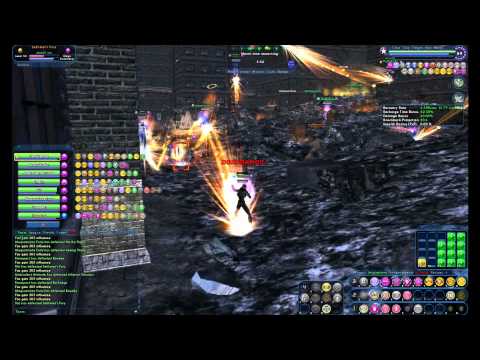 GW1 GvG PvP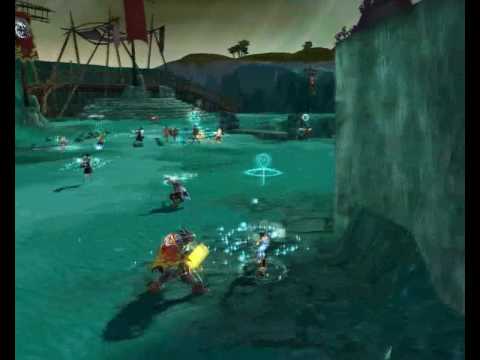 GW2 E-Sports Tourney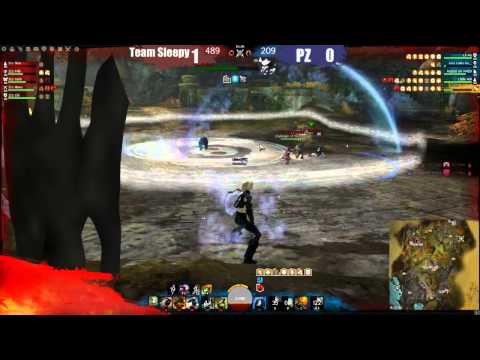 GW2 combat is leaps and bounds more exciting than GW1. Despite some areas, I feel Anet has created some of the best "feeling" combat of any mmo out today. However, when I dig into the system, I don't "feel" the "fun" while using any profession, I "feel" a numbers game. I don't "feel" like I'm playing the "hero" I "want to play", instead I "feel" the "rigid" design reigns that don't offer a ton of true build flexibility, versatility and viability. I don't "feel" the "fun" out of the profession system and role designs, I "feel" like I MUST use X profession at times, and X profession build to be competitive, get rewarded and "feel" a sense of "fun".
I'm going to make some comparisons here, so I can share my points better…
This was the only 1 high level pvp zone in City of Heroes… (There was an arena too btw)

By comparison, GW2 offers 5 large zone maps… GW2 maps are way better areas to play on than in CoH.
https://wiki.guildwars2.com/wiki/World_versus_World
GW2 WvW and Spvp reward systems blow away anything offered in CoH pvp. These were the only "special" pvp rewards…

So what made CoH pvp so great compared to GW2? Class designs, balance and build flexibility. You felt a "hero". We could play almost any class set up AND role WE wanted... In City of Heroes we could truly "create the heroic character you want to play".
By comparison, GW2 professions, weapons and skills designs tell me what I should play, and sometime what I HAVE to play… Why? Because I "feel" the devs were not thinking of player enjoyment FIRST when it come to designing. I see "needs to be different" held higher for design choices, as opposed to "this has to be fun first and foremost".
So Swagger, what does "fun" look like for you?... Well, I'm going to keep this as short and concise as possible. I'm not going to go into numbers, because I really don't care about numbers... These would be my "balance for fun first" design thoughts and ideas…
From this thread… https://en-forum.guildwars2.com/discussion/52283/more-healers-in-pvp
BEN P.
"@Ben Phongluangtham.1065 said:
More detailed answer, we've resisting just buffing other heal specs as we don't want to get into a meta where healing has way too much influence. We're more likely to address this issue by continuing to carefully shave Firebrand until we feel it's on par with the other specs."
ME…
"I, personally, don't feel the main issues lies with buffs or nerfs... It is not nearly as enjoyable and rewarding to play heal or non-heal support roles compared to other roles. It is infinitely more fun and fluid to play damage roles, and extremely clunky to play support roles because of skill designs, mechanics and resource management on a couple.
Druid is clunky to heal with and some ideas would go a long way... https://en-forum.guildwars2.com/discussion/39412/eye-on-druid-ideas-yay
Ventari Tablet would be leaps more enjoyable if it were a "back pack", not a tablet that needed to be moved around trying to heal the cat herd.
Ele healer is most "fluid" of them all, but still feels uninspiring. Frustrating to heal teammates outside of tight blobs.
I gave up trying to play support so I didn't even bother to look at how Firebrand functions...
By comparison, I played mostly support roles in City of Heroes, and those were some of the most enjoyable gaming experiences I've ever had. The below was a taste of playing a support role in CoH… Fun. Fast paced. Not clunky. Builds had a ton of flexibility. Desired, but not needed in teams. No funky resource gating mechanics. Great skill designs for movement oriented combat in pvp and their version of "wvw"..."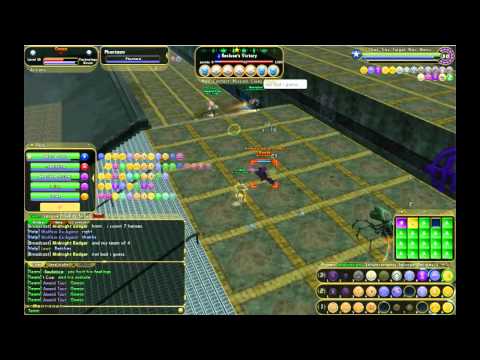 "Edit- There were also a ton of "balanced", viable and fun heal and non-heal support roles and power sets to choose from... among others roles and power sets as well...
"
ME
"Part 2…"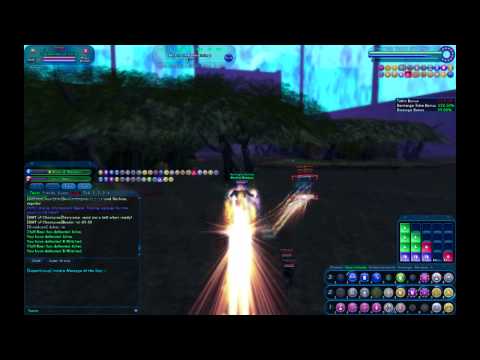 "2 v 2 gameplay with 3 support archetypes and 1 ranged damage archetype…
and
vs
and
"A Blaster's primary power sets are designed specifically for ranged attacks.
A Blaster's secondary power sets are designed for support via melee attacks, minor crowd control powers, or temporary self-buffs.
A Corruptor's primary power sets are designed for ranged attacks.
A Corruptor's secondary power sets are designed for buffing or debuffing.
A Defender's primary power sets are designed specifically for buffing or debuffing.
A Defender's secondary power sets are designed for ranged attacks."
As a support oriented player, I can say that the specs and mechanics to play any support role I have been given to use in gw2 is let's say… not fun at all. I have a feeling that if we polled players here on what builds are more fun, fluid and rewarding to play, I doubt we would have many hands up for any support roles or builds.
Edit- And let's say we theorize by putting the shoe on the other foot... Let's exchange some Druid designs with Deadeye mechanics... Take the deadeye rifle and create it to be a low damage weapon normally, with some utility, and create a Deadeye stance where players need to build malice to unlock heavy hitting rifle attacks. Now make some of these rifle attacks ground target skills and throw in a long channel root skill. The new Deadeye stance is also placed on a timer, so any skills need to be used within the allotted time...
Let's switch up Ventari and Scourge mechanics... The new Manifest Sand Shade is now a permanent entity that must be manually moved within the game world once summoned. All shade and slot skills are now centered around the shade...
...This game was designed with movement based combat in mind. We have dodges, positioning skills, ports and very few skills that root the caster... I can guarantee that players would be miffed if a lot more elite specs and builds functioned like Druid or Ventari. Just saying."
I'm gonna end it here… I care more about having "fun", as opposed to "winning" or rewards. "Fun" is what keeps most players playing and sticking to the game, or game mode... I "feel' both the players and devs would benefit from more "fun first" designs for the game, as opposed to designs that "feel" too regulated or inflexible… This game, and professions and combat, would become 10x more enjoyable if the team measured more things using the "fun stick", as opposed to by the "numbers" or "different". And I don't think it would hurt to get the Systems Team together to talk about what makes certain profession designs, roles, mechanics, weapons, slot skills, core and elite specs... "fun" to play, and how to replicate that "fun" across every aspect of professions.
And I'm gonna leave this for my final thoughts… https://en-forum.guildwars2.com/discussion/8080/forbes-interview-and-my-thoughts-on-competitive-gameplay-development